"Latinas En L.A." – Coming Fall of 2009! – Aug 18, 2009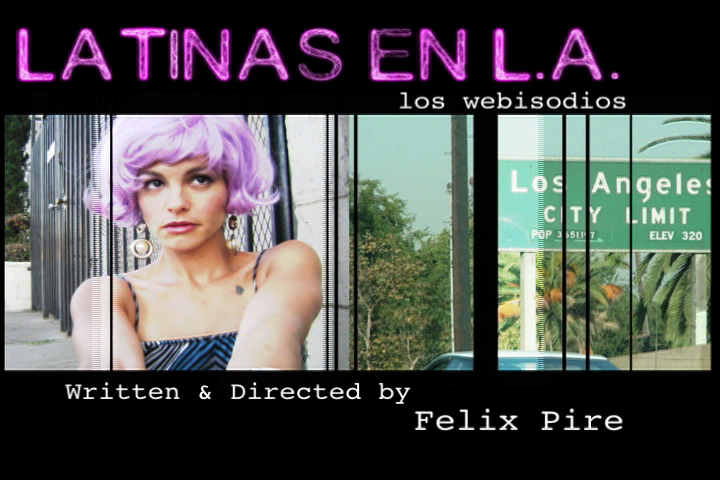 Just shot another 2 Latinas En L.A. webisodes over the weekend:
"Women's Lib Killed the Macho Man", starring Susan Artigas and "Dirty Floors" with Karla Menjivar.
With about four self-contained webisodes in the can, I've hired Erik Anderson, young USC-graduate editor to put the picture together for me.
All of the shows will be pieced together into a pilot/short film, as well as streamed online in 2-3 minute webisodes in the Fall of '09 along with a blog entry for every video: Latinas En L.A. Blog
This is a "sneak preview" of a temporary opening sequence created for Erik Anderson, so that he may get the "mood" of the webisodes… This is not "yo mamma's" Latina show — they're smart, funny, spicy, and hard core. No crying soap opera divas here.
The first webisodes feature "NINA", played by Sasha Ramos, so she is featured in this temp opening…
This temp does not include names of guest male actors nor associate producers, to be credited in the actual episodes.
Facebook friends can join the "Latinas En L.A. Facebook Group" at: Latinas En L.A. Facebook Group
More to come!