ThePixelFireCompany_BusinessPlanComedy & Fantasy Film & TV with a Latin Twist
<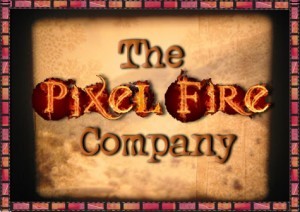 Click on the picture and it will take you to the business plan for my new production company, "The Pixel Fire Company".
My basic business model is creating revenue from film & television content with a Latino twist, created for direct sale to general audiences via Video On Demand sites like Netflix, Hulu, etc — thereby being able to bypass the "studios & networks".
Our independent film projects will have limited theatrical releases, and will go the film festival route, but as we will have deals in place for the internet series, it will make their ultimate distribution to VOD sites a much easier process.
I seek investment to start production of our first feature, plus the 3 webisode series that will be our constant revenue source until the film is released. I plan to leverage my work in films with Brad Pitt, Bruce Willis, Greg Kinnear, and directors such as Garry Marshall and Terry Gilliam, to market the company, and to hire A-List Latino Hollywood actors.
Felix Pire
Executive Producer
The Pixel Fire Company
Hollywood, California