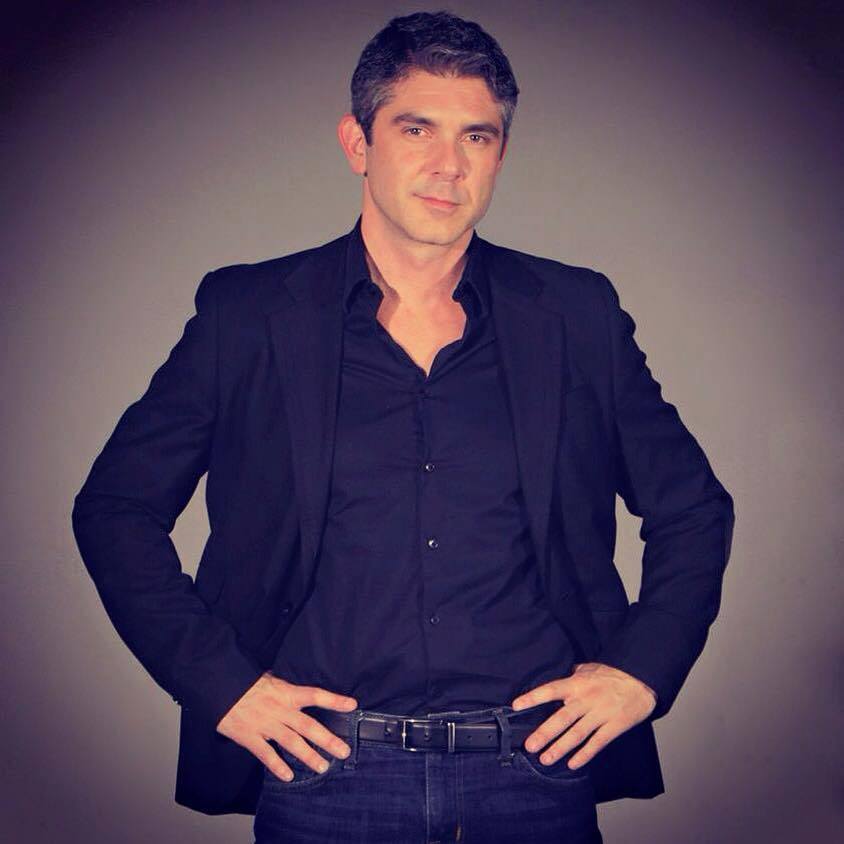 FILM & TELEVISION ACTING:
Felix has appeared in featured roles in such films as 12 Monkeys (Terry Gilliam, dir.), Phat Girlz (Nnegest Likke, dir.), Dear God (Garry Marshall, dir.), and It's My Party (Randal Kleiser, dir.).
On television, he's been a series regular on CBS's Matt Waters, and performed guest-starring roles on Nickelodeon's teen sitcom, HOW TO ROCK!, ABC's Gideon's Crossing and NYPD Blue, NBC's The Rerun Show and Prison Break on FOX.
STAGE ACTING & SOLO PERFORMANCE
His breakthrough solo performance in the multi-character one-man show MEN ON THE VERGE OF A HIS-PANIC BREAKDOWN (by Guillermo Reyes), earned him a Best Actor nomination, and a Best Play in a Smaller Theatre Award at the 1995 Los Angeles Ovation Awards, and the 1997 New York Outer Critics Circle Award for Outstanding Solo Performance for its Off-Broadway production, as well as accolades from The New York Times, The Village Voice, and The New Yorker Magazine.
In 2009, he was awarded a plaque in Recognition of "Artistic Brilliance" by Urban Stages, an Off-Broadway New York theatre that has produced two of his solo plays.
The world premiere of his third solo play, also written by Guillermo Reyes is entitled THIS WAY TO YOUR RITUAL LOBOTOMY. It ran, to wonderful reviews, at the Avery Schreiber Theatre in Summer of 2010. The show played at the United Solo Theater Festival on Halloween night, 2011, at Theatre Row/Stages on Broadway!
PLAYWRITING:
As a playwright, Felix received a fellowship from the Mark Taper Forum's Latino Theatre Initiative in 1998-99, as well as the 2000 California Community Foundation's Brody Grant for his solo play, The Origins of Happiness in Latin. The play is composed of a series of monologues about growing up Cuban-American in Miami, Florida in the 70's and 80's.
Origins was awarded the 2001 National Latino Playwriting Award by the Arizona Theatre Company, which produced the play, starring Pire, as part of its main stage theatre season in April/May of 2003. In Phoenix, it was cited as Critic's Choice for Best New Play of the 2003 season. In September of 2003, Felix starred in Origins of Happiness Off-Broadway at Urban Stages in New York to outstanding critical reviews.
SCREENWRITING:
In 1996, Felix was chosen as a semi-finalist for the Universal Studios Hispanic Film Project for his adapted short screenplay, Borders.
Transients in Arcadia, a feature screenplay inspired by the O. Henry short story, became a finalist for the 1999 Sundance Feature Film Program, and a semi-finalist in the New York Latino International Film Festival Screenplay Contest.
With the HBO Latino Screenwriting Workshop, created by screenwriter Josefina Lopez (Real Women Have Curves), Pire authored an original screenplay entitled: Hurricane Nena. This screenplay was nominated by the National Association of Latino Independent Producers (NALIP) for the 2003 ABC New Talent Grant, and garnered the ABC Television Development Group's "Certificate in Recognition of Creative Excellence". It became a semi-finalist in the 2005 Cynosure Screenwriting Competition (dedicated towards the positive portrayal of minorities onscreen).
Felix recently held a staged reading of his slapstick comedy, The Outrageously Homofunky Adventures of Sergio Menendez at LAGC's Village at Ed Gould Plaza.
THEATRE DIRECTING:
In 2002, he co-anthologized and directed an evening of short plays entitled The New Millennium Project: Responses to September 11, 2001 for The Levantine Center. It became the first theatrical response to the tragedy to be produced in Los Angeles.
In 2006, Felix directed a staged reading of Hurricane Nena, at the Ricardo Montalban Theatre in Hollywood.
MEDIA PRODUCER/EDITOR-WRITER-DIRECTOR:
Online Editor at Bunim-Murray for their YouTube series, BRKDWN (2013).
Behind the camera, Pire recently served as a producer-director-editor of station promos and local commercials for the Spanish language station AZTECA, Channel 54 in Los Angeles (2004-2005).
He has served as associate editor for two feature documentary films, Without a Net: Creating NYPD Blue (which won a Platinum Award at the Houston International Film Festival), and Open Hearted.
He produces webisode series, such as the Latino populated puppet variety show LosTiteres.TV.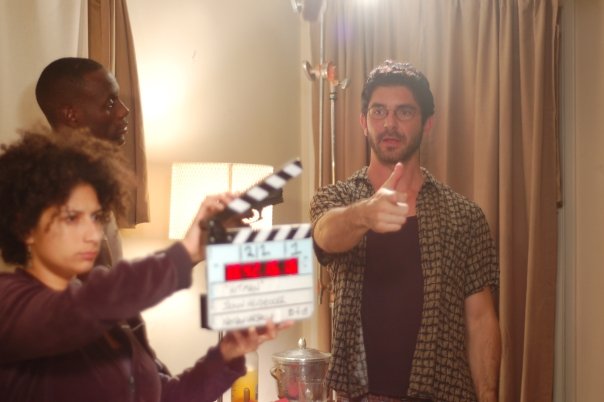 TEACHING:
Professor of "Acting" at UCLA Extension 2011-present.
Professor of "Improv" at the American Academy of Dramatic Arts conservatory program in Hollywood, California 2011-2014.
Visiting Professor of "Acting in Film" at UCLA 2008-2009.
Professor of "Solo Performance", a high level course which includes writing and performance, at the American Academy of Dramatic Arts conservatory program in Hollywood, California from 2003-2010.
Guest professor of "Improv" and "Solo Performance" at USC in Los Angeles.
"Distinguished Alumnus" guest professor at both his alma maters: the New World School of the Arts in Miami, Florida and Southern Methodist University in Dallas, Texas.
EDUCATION:
Improv at The Groundlings. Also at the "Improvatorium" with Groundlings alum, Patrick Bristow.
Stand-up Comedy at The Comedy Store with Sandy Shore and Adam Barnhardt.
Television Puppetry training with The Jim Henson Company and Swazzle.
Felix is a graduate of the New World High School of the Arts in Miami, Florida. In March of '96, he became the first recipient of the New World High School of the Arts Distinguished Alumnus Award.
In high school he won the National Foundation for Advancement in the Arts Recognition and Talent Search, and became a finalist for Presidential Scholar in the Arts.
He holds a B.F.A. degree in Acting /Directing with a Film emphasis from Southern Methodist University in Dallas, Texas. While at SMU, he played "Bob Hope" for the real Bob Hope in The Meadows School of the Arts "Bob Hope Theatre" (produced by Felix's mentor, legendary producer, Bob Banner of SOLID GOLD, THE CAROL BURNETT SHOW, and STAR SEARCH). Bob Hope awarded him the Bob Hope Artistic Scholarship.
At SMU he also garnered two consecutive grants from the National Hispanic Scholarship Fund.
PRODUCING:
Felix is a 2008 Producers Guild of America Diversity Workshop Fellow. While there, Felix's self-produced puppet webisode series, LosTiteres.TV was prepped for television and mentored by professional Producers Guild members.
As a result, he currently produces a comedy webisode series aimed for television: a puppet variety show with Latino characters LosTiteres.TV YouTube, Twitter, Facebook.
He has trained with the Jim Henson Company, as an improviser/puppeteer cast member of their puppet improvisation show for adults in Los Angeles with Patrick Bristow teaching Improv, and puppeteers Victor Yerrid, Swazzle's Sean Johnson and Patrick Johnson teaching Puppetry.
The show played monthly at the Avalon theatre in Hollywood: Jim Henson's Puppet Up! Uncensored. The show then opened Off-Broadway under a new name in 2010, now dubbed: Stuffed and Unstrung.
Felix performs stand-up comedy at The Comedy Store in Hollywood, California as often as they'll let him.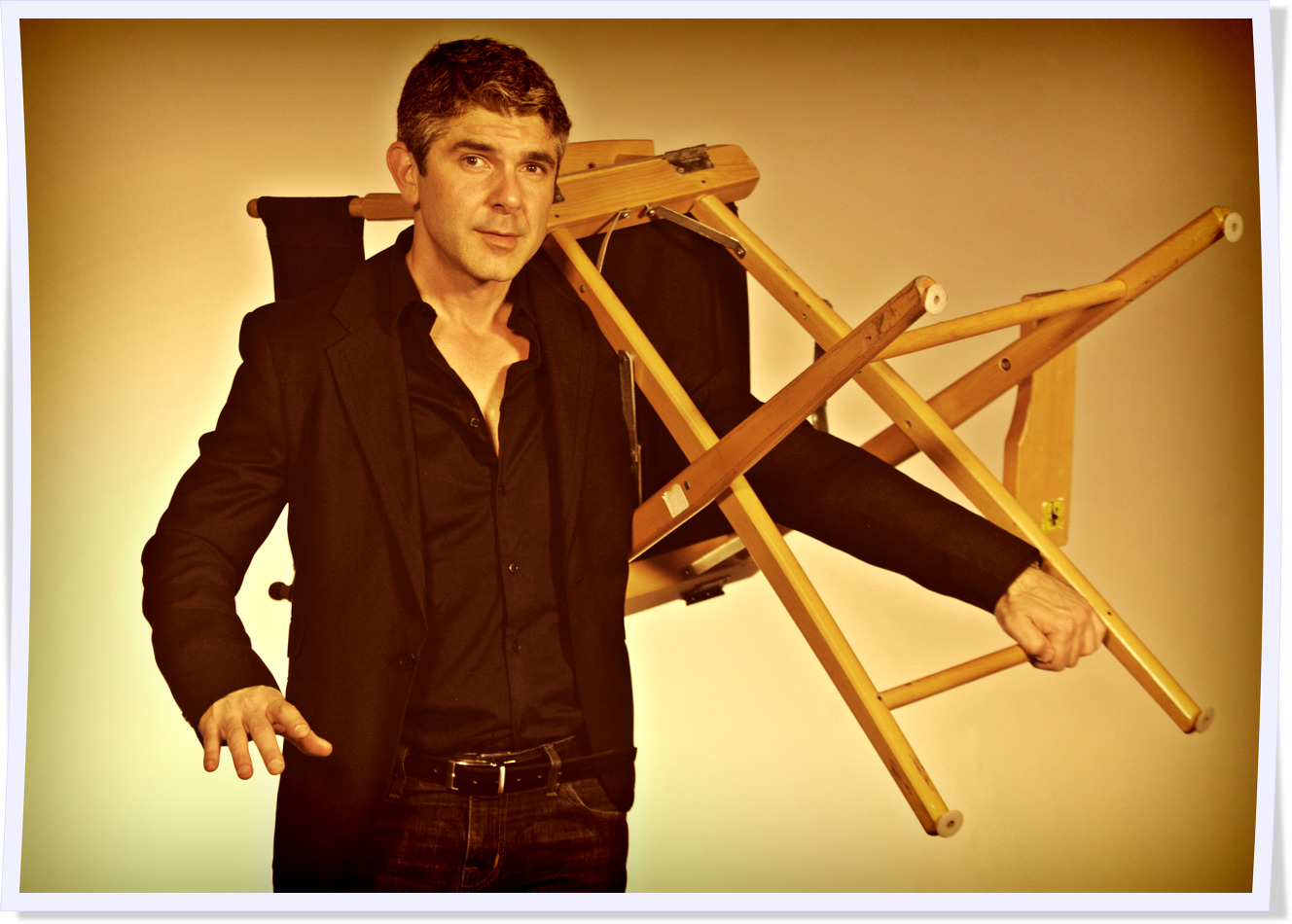 TRIVIA
Felix's original comedic characters and impressions led him to be cast in the final season of IN LIVING COLOR, the year it was canceled… He has also been privileged to audition for Lorne Michaels at SNL and was under consideration the year they cast Horatio Sans. He was also seen for MAD TV several times and was cast by its producers on an episode of their NBC comedy, THE RERUN SHOW.
Felix's prom date, Katie Finneran, is a two-time Tony Award Winner for Best Featured Actress in a Play in "Noises Off", and for Best Featured Actress in A Musical in "Promises, Promises"… Nice.