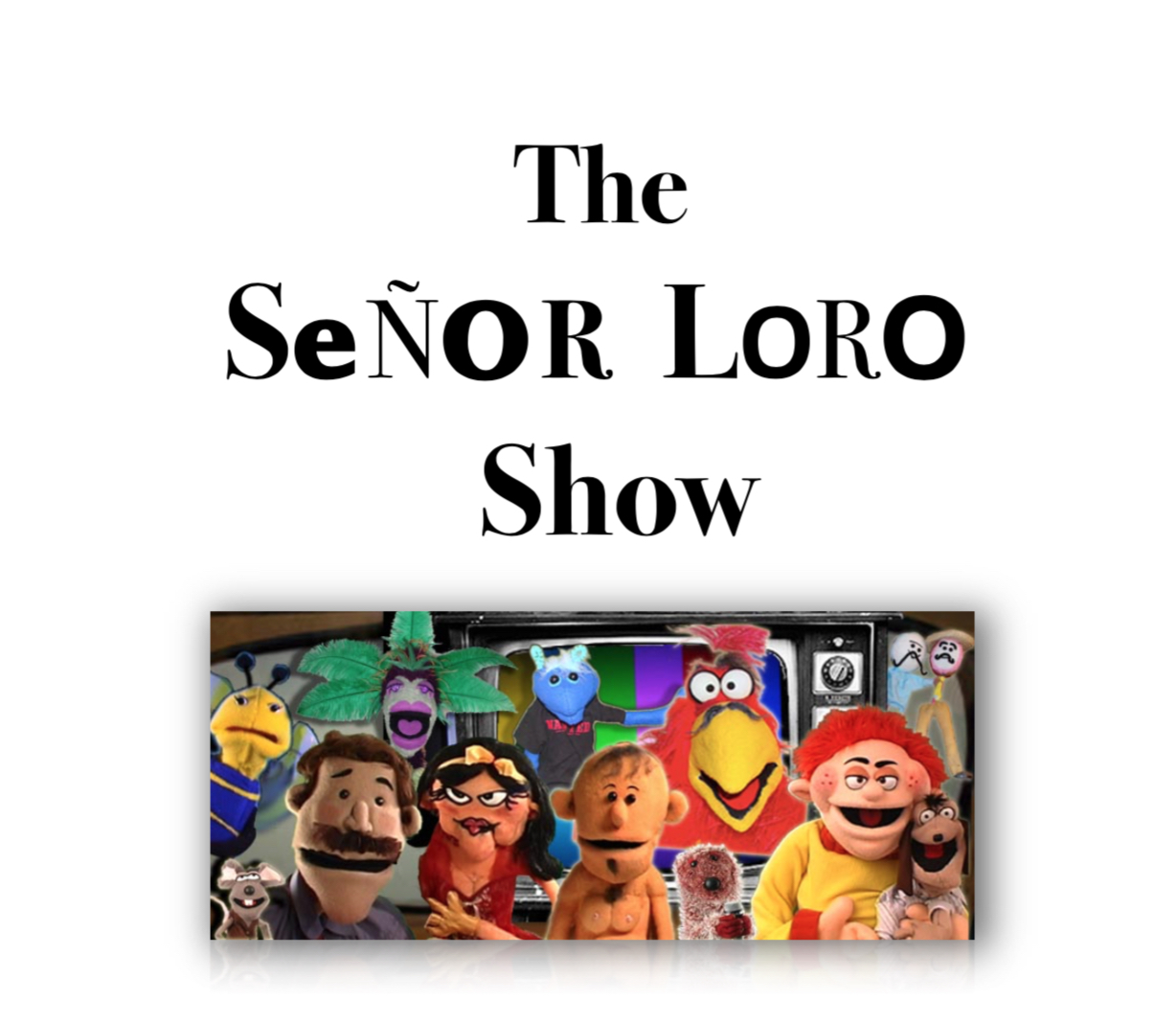 The Señor Loro Show – "El Piloto"
This show-within-a-show centers on the behind the scenes antics of a late-night sketch show produced by an edgy, Latino, mustachioed puppet parrot host, Señor Loro and his ragtag posse of immigrant misfits. Loro's growing high brow insecurities about producing the show cause mayhem, even as he brazenly bungles his way towards a TV deal!
"The Señor Loro Show" was first developed as a sketch variety show/sitcom in an earlier incarnation called "LosTiteres.TV" at the 2008 Producer's Guild of America Diversity Program, but I've since renamed the show to make it more accessible to non-Spanish speakers. The previous title was simply, "ThePuppets.TV" in Spanish. I think this change is appropriate, because it directs your focus to the lead character, which is really where the show is centered.
This particular sitcom adaptation of my long-running YouTube webisode series, reveals that Señor Loro is a recently arrived Cuban exile parrot who claims to have reluctantly been Fidel Castro's personal pet. He sets up a studio in an "undisclosed location" in Hollywood where he regularly broadcasts his wacky internet show starring his hodgepodge troupe of puppets in provocative sketches coupled with odd assemblages of celebrity stars. All this, to aim for his dream of receiving a Primetime Emmy Award for Outstanding Variety Series.
I just finished this version of the pilot for the HBO Access 2017 Writing Fellowship.